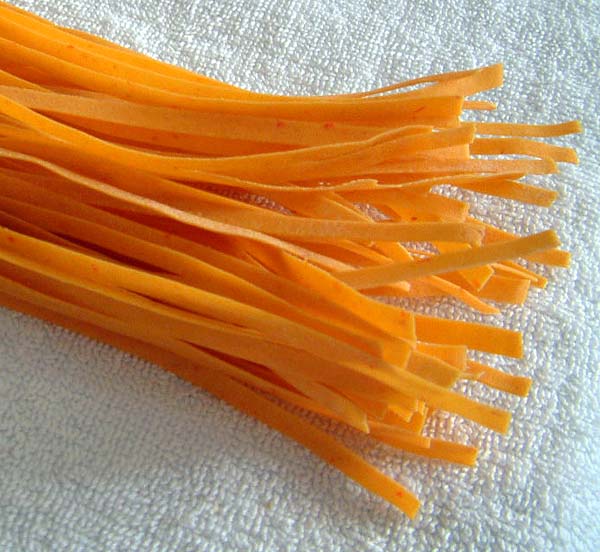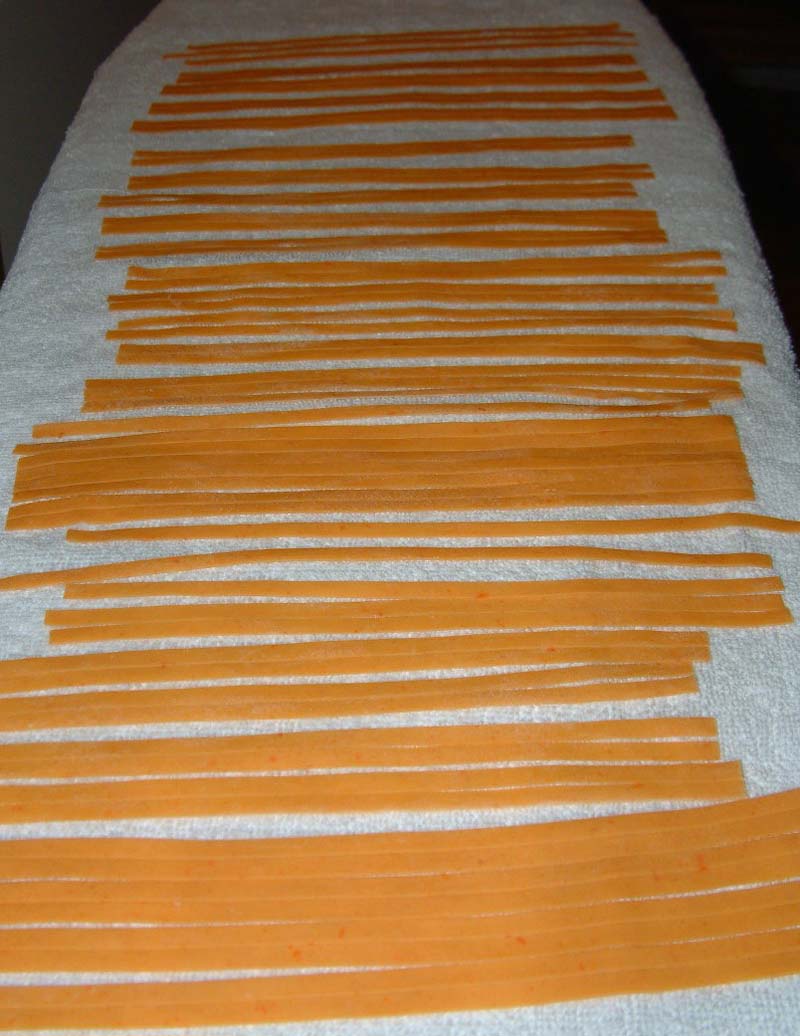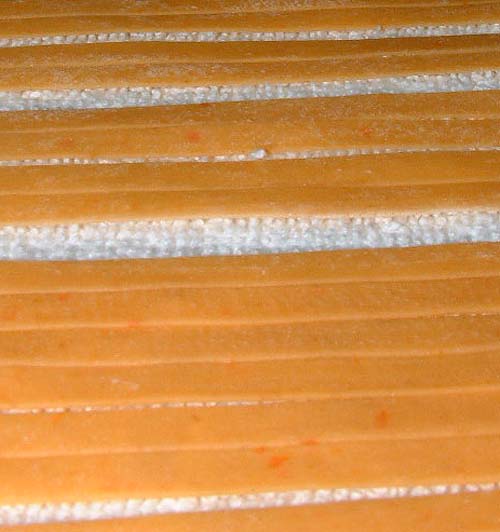 Homemade fresh carrot pasta. There's nothing like it. Do you see the lovely chunks of the vegetable embedded in each silk linguini ribbon? Gorgeous. I love this pasta. And it's super simple to make to boot!
2C All purpose flour
2 large eggs
1C cooked carrot puree
Pinch of salt
Mix all four ingredients into your food processor or KitchenAid using your whisk attachment till all the ingredients are incorporated. Switch to your hook attachment and process the dough till it forms a ball that cleans off the wall and bottom of the food processor cup or mixer bowl.
Transfer the ball to a lightly floured workbench or countertop and knead for 5 to 10 minutes till the ball isn't tacky in your hands as you push the palms of your hands down into it anymore and when a finger pushed down into the ball springs back up.
Wrap with plastic wrap and set it aside to rest for 30 minutes on the counter, or for longer in the fridge. When you're ready to roll out the dough to make your pasta, once again lightly dust the countertop with flour and cut the dough ball up into eight even chunks. Work with one or two chunks at a time, keeping the rest of the dough covered in the plastic wrap.
Use a rolling pin to flatten out your dough balls into either strips or a large square where you can use a knife or pasta cutter or a bench scraper to cut your pasta out. Place the finished cut pasta shapes onto a clean terry cloth towel to air dry. When one side of the noodles are dry, flip them over and let the second side air dry before storing away in a cool, dark place for up to three weeks, or drop the still moist fresh pasta into a boiling, salted pot of water to cook immediately.
Mange!