French Boule artisan bread, made from a brilliantly pared down bread recipe from the book, "Artisan Bread in Five Minutes a Day." Very easy, no-knead bread, ripe for a billion variations! This is my half whole wheat, half all purpose flour bread. Very nice with some plain cream cheese on it.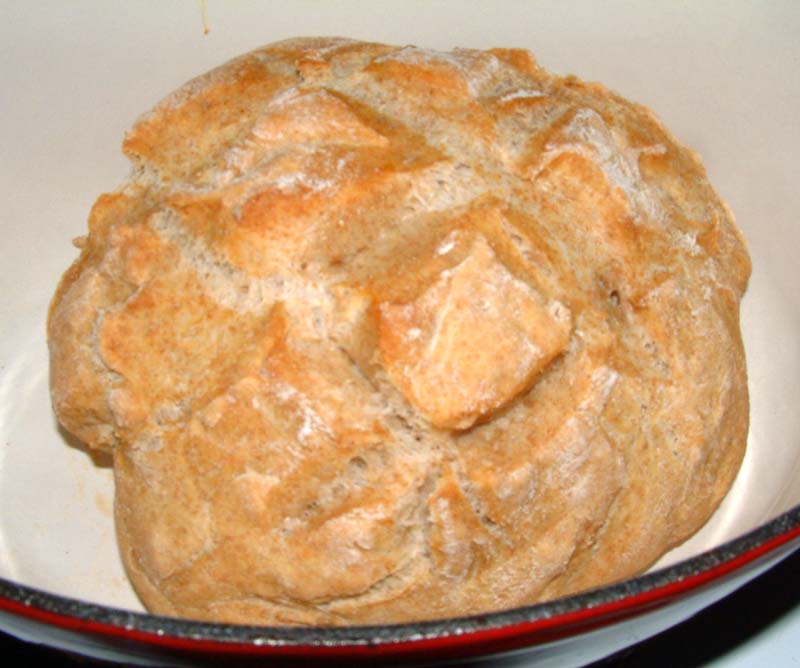 Here a shot of the same loaf after I baked it in my KitchenAid cast iron pot. I love this pot. If you want to bake bread at home, get a pot like this. It really couldn't make bread baking any easier!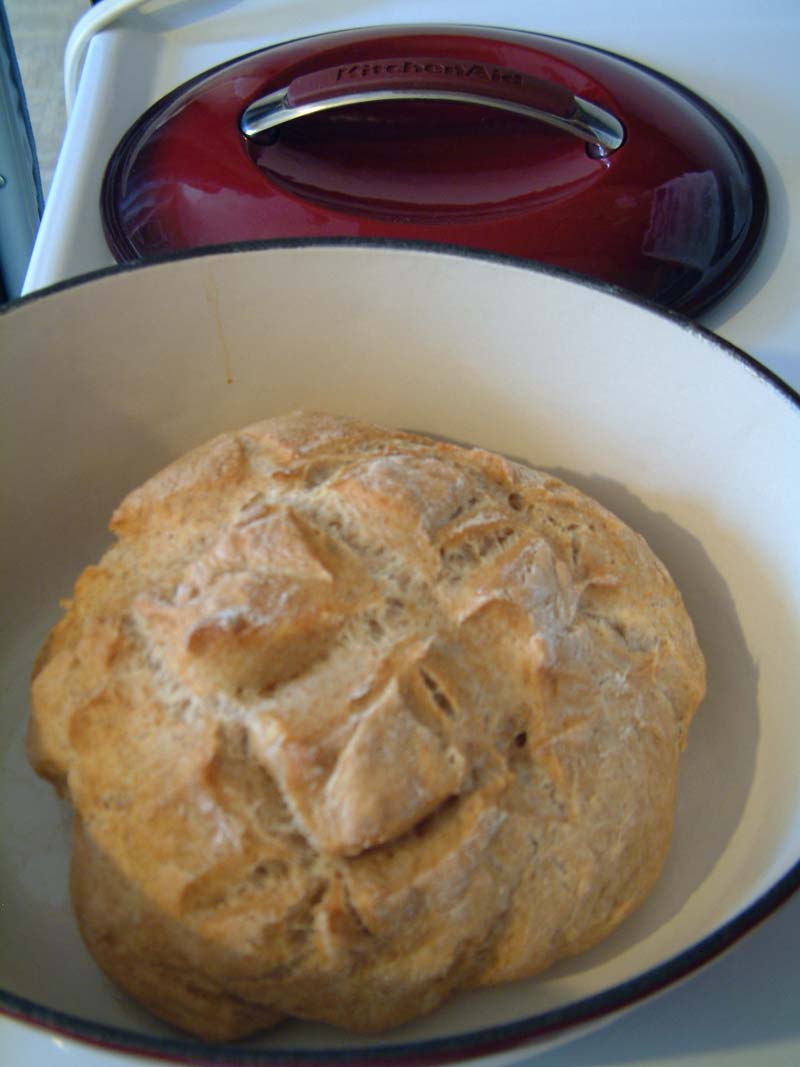 My Pistachio-Lentil burgers. These make a lovely and tasty alternative to red meat burgers. DH liked them enough to eat two for dinner, and he's a die-hard carnivore!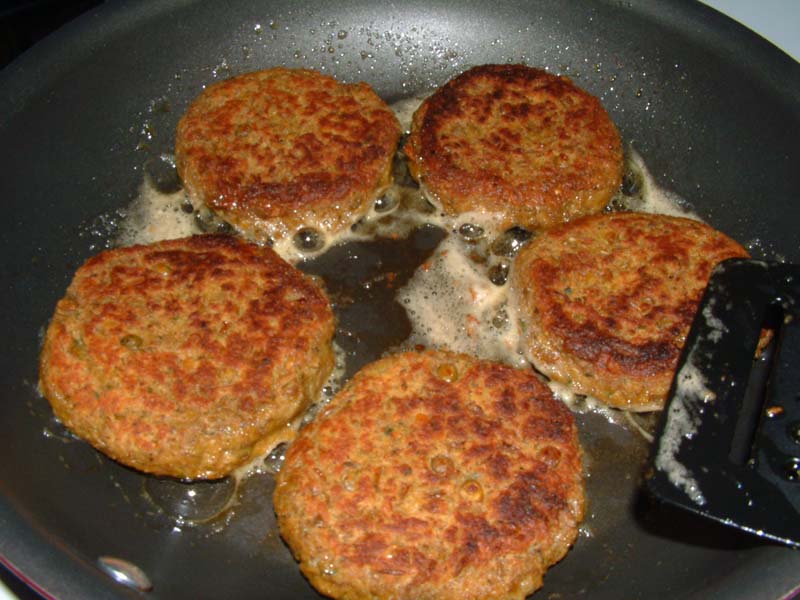 The recipe calls for walnuts, but I can't stand walnuts, and the only nuts I had in the house (besides DH and myself) was pistachios. They worked beautifully, so feel free to sub out the walnuts for your favourite nut and make this burger recipe your own.
The recipe also doesn't include how to cook the lentils for some strange reason, so here it is, as dictated from the show's segment:
Bake or toast the dry lentils in the oven for about 15 mins. at 350 degrees (I guessed because the time and temp isn't mentioned by Sarah in the segment). From there, drop them into a sieve placed into a large bowl with cold water up to the top third of it. Rinse the lentils quickly and then drain. Drop the lentils into a medium size pot with a lid cover, add enough cold water to cover the lentils by one inch at least. Cook on the stove over medium heat, covered, till they boil and become tender to bite but not mushy and fall part. This should take about 15-20 minutes. When that's done, drain the last of the liquid from the pot and pour the lentils directly into the food processor. Continue with the recipe as posted in the link below to created these delicious lentil burgers. BTW, these are even better tasting and they hold their shape better after being chilled at least one full day in the fridge.
Thanks to Every Day Food for the Walnut-Lentil Burgers recipe.