Jerk Chicken Frittatta – DH loved this. He has already requested I make this often. 🙂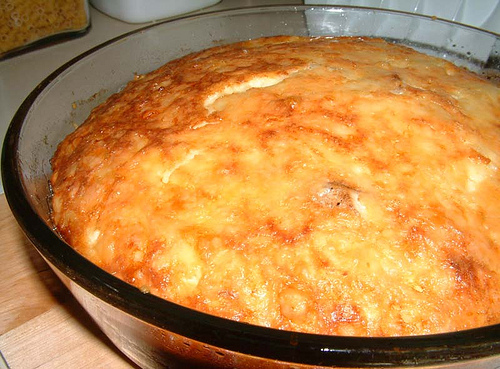 Detail shot of the pasta, chicken, prosciutto and egg mixture with its lovely golden cheese top.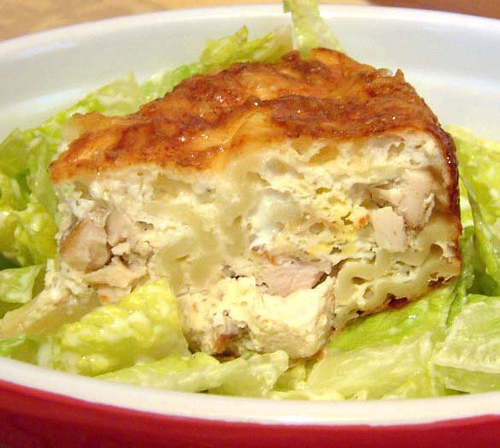 Tiramisu. Delicious, decadent and way too fattening for us, but what the hell, right? 😀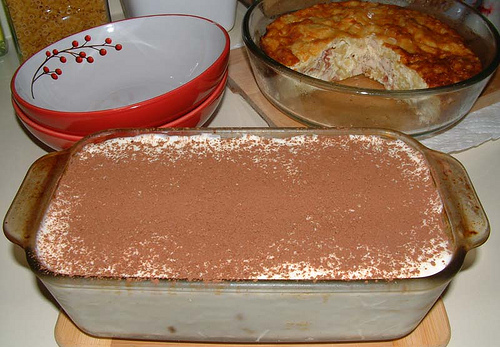 A fuzzy detail show of the lady fingers and cream layers with cocoa topping. Brilliant dessert!